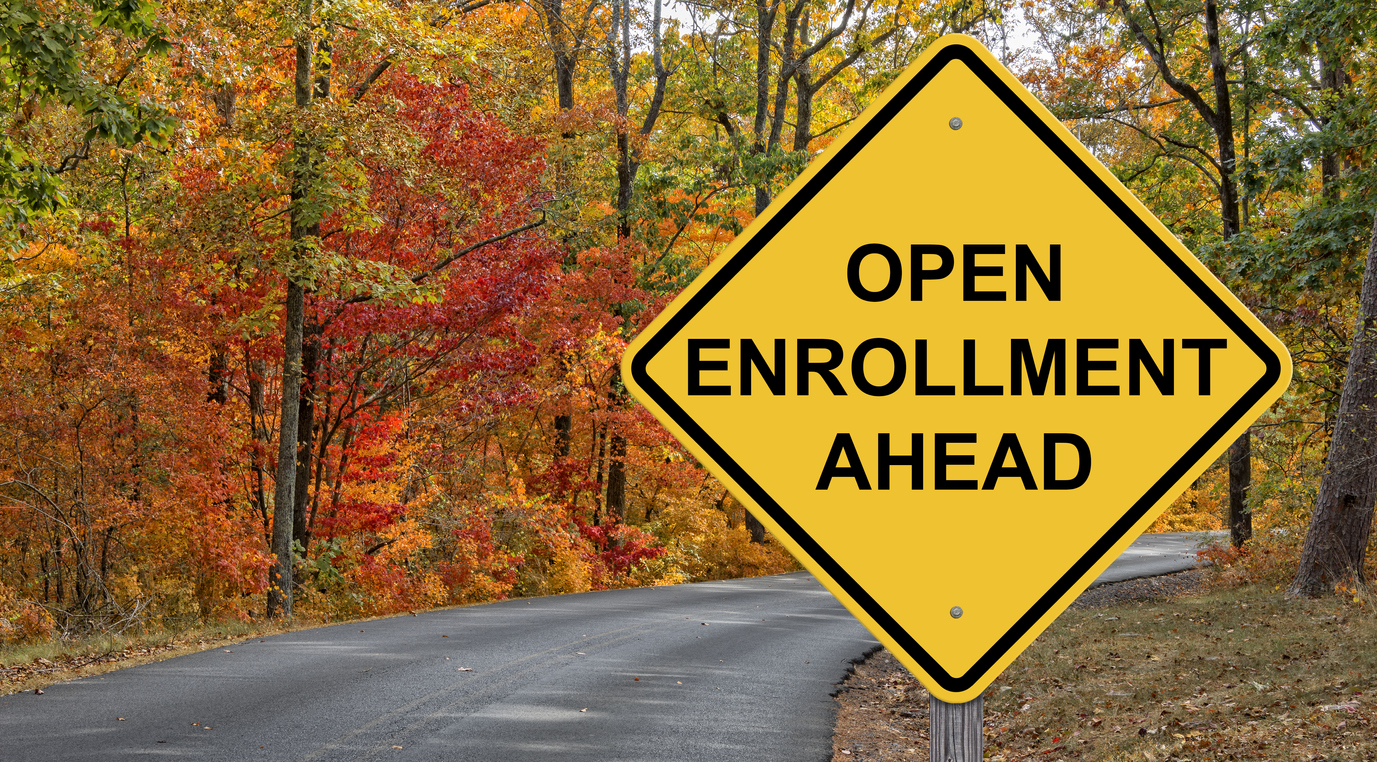 Open Enrollment dates for Medicare are October 15 to December 7, 2023.  This is the period in which already-enrolled Medicare recipients can change their existing plans to better meet health care and prescription drug plan needs.
Please note that this is not the time to initially apply for Medicare.  The initial enrollment period for Medicare is for seven months – starting three months before and ending three months after an individual's 65th birthday month.
Here are some updates to Medicare in 2024 and later:
2024: Part D premium increases are limited to 6% per year.
2024 and 2025: Medicare beneficiaries with high drug costs, often for specialty drugs used to treat cancer and multiple sclerosis, will see the out-of-pocket amount that they are required to pay limited. These Medicare beneficiaries who meet the catastrophic coverage threshold will now be capped to out-of-pocket costs for Part D coverage of approximately $3,250 in 2024 and $2,000 in 2025.
2026: The federal government will be required to negotiate drug prices with pharmaceutical companies going forward.  The initial roster of ten medications are Eliquis, Jardiance, Xarelto, Januvia, Farxiga, Entresto, Enbrel, Imbruvica, Stelara, and Fiasp; Fiasp FlexTouch; Fiasp PenFill; NovoLog; NovoLog FlexPen; NovoLog PenFill.  The new prices will be effective in 2026.  An additional 15-20 drugs will be negotiated each subsequent year.
Premiums will increase in 2024, as well as the income thresholds for income-related monthly adjustment amounts ("IRMAA") surcharges for Part B and Part D.  Both new and existing enrollees will be subject to the new rates.  See the table below: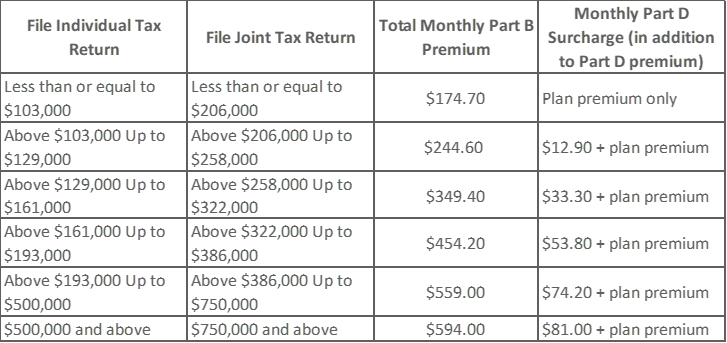 Medicare premium surcharges are based on the modified adjusted gross income reported on your tax return from two years earlier, e.g., 2024 premiums are based on 2022 income.
IRMAA surcharges can be appealed if you have experienced a qualifying "Life-Changing Event."  Recent retirement may be an opportunity to reduce your premiums for the two-year period following retirement.
Medicare beneficiaries should wait for a "benefit determination letter" before appealing.  Often, retirees can expect a bill for the standard Medicare premium, then a second bill with the additional IRMAA fees due.  After both have been received, Medicare beneficiaries can appeal the surcharge by submitting Form SSA-44, available on the Social Security Administration website.
Parkside Advisors retains the services of a Medicare expert.  Please contact us if you would like an introduction.