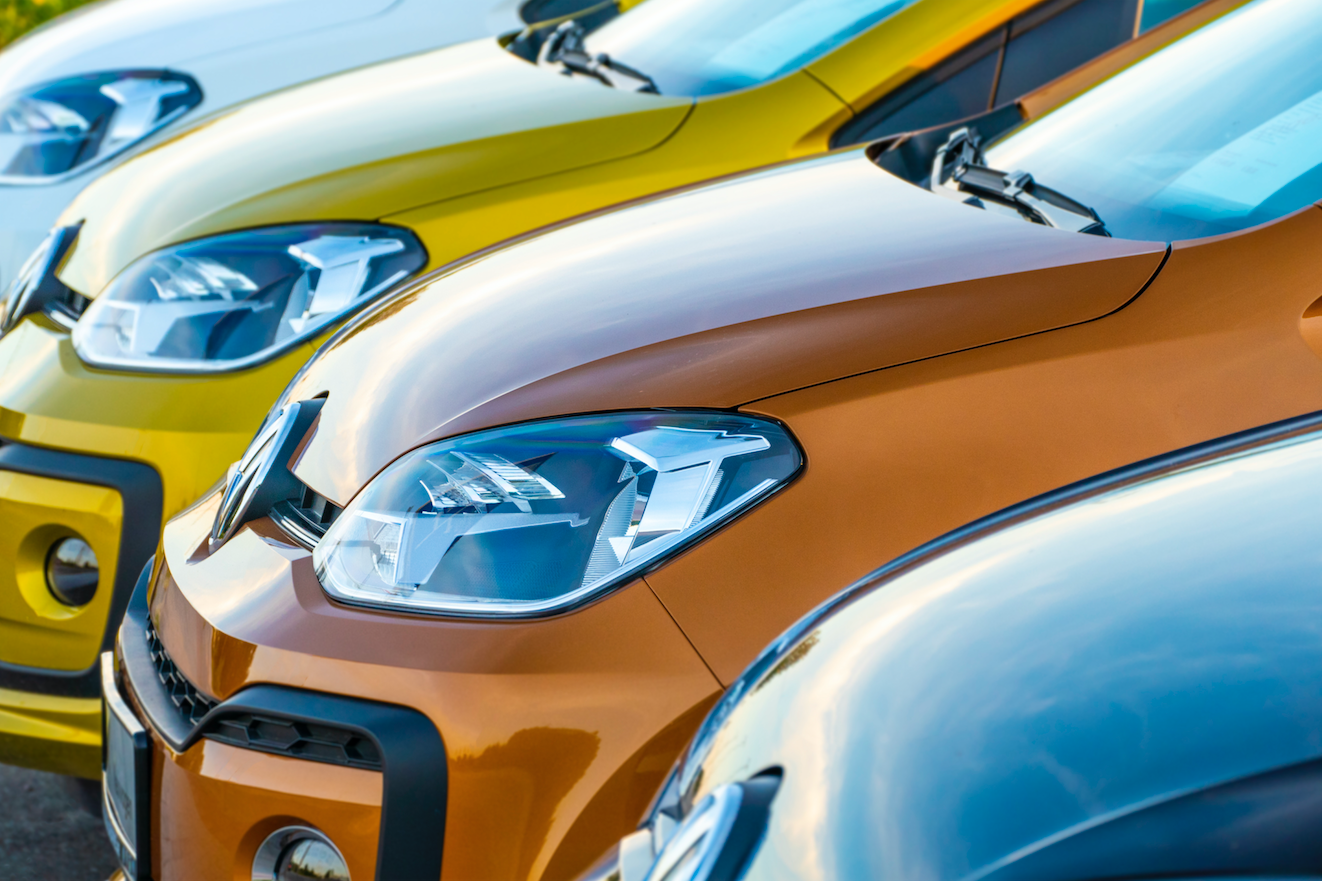 During financial planning discussions, many clients ask for suggestions about the best financial approach when acquiring a new car.
There is a simple answer: One should own and operate a reliable car for as many years as possible. The declining annual depreciation combined with low maintenance expenditures will result in the lowest average cost per year over time.
However, many clients prefer to operate a fairly new vehicle on an ongoing basis to ensure reliability, safety and ease of use.  So the question typically turns to "buy, lease or loan?"
As is our practice at Parkside Advisors, we like to use Excel and help our clients compare the numbers. We've created a simple one-sheet model with the three acquisition methods side by side. This analysis assumes that the automobile is acquired for the same duration under each payment scenario. Adjustable inputs in blue show the client how sensitive their all-in cost per year is if changes are made to the assumed purchase price, interest rate or residual value.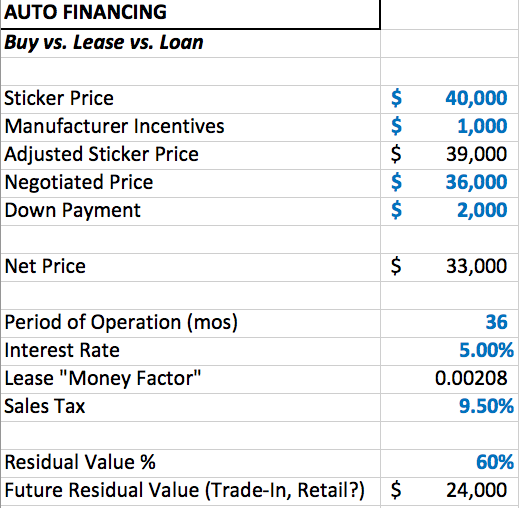 For the purposes of this analysis, we assume that the client is indifferent to the use limitations of leases (such as the 12,000 mile/year limit). We also assume the client is indifferent to the cash demands of writing a check for the car versus leasing. We do not include all the standard operating expenses of a vehicle such as insurance, fuel and registration fees as they will be the same regardless of how the vehicle is acquired.
The three acquisition options — buy, lease or loan — are presented in columns next to each other with the various key factors that are part of each option's payment calculation. At the bottom of each column is the aggregate total cost of the car on an annual basis, given the chosen method of acquisition:


We believe the value of the model is in the sensitivity analysis that it provides, especially for understanding the impact of changes in the interest rate and residual value assumed. This is where there can be significant room for clients who are willing to negotiate with car dealers. For clients who are interested, we can share additional insights on the information available on the internet that will bolster your negotiating strength and allow you to know when a lease offer's "money down + monthly payment" is too high.
If you are in the market for a new vehicle and are interested in a copy of the Excel model, please contact us.