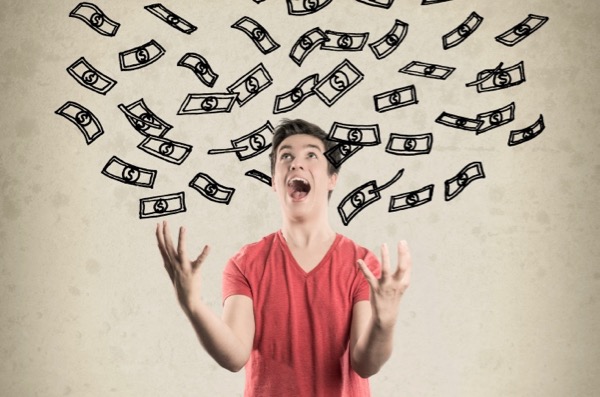 Perhaps you've heard about Ethan Couch, the 16-year-old boy who killed four people while driving drunk in Texas in 2013? His defense: teen affluenza, a debilitating social condition in which teens with financial privilege fail to develop the skills they need to properly understand the consequences of their actions.
We all want the same thing for our kids: we want them to be happy, have their needs met, and be successful in life. Sometimes, though, an overemphasis on those first two things can derail the development of the third. For parents who are fortunate to be able to provide well for their children, there's extra pressure to hand down a sensible and responsible financial attitude.
In my 20 years of working with Bay Area families, I've developed five pieces of advice to help instill a strong financial sense and better prepare kids for the wonderful lives they have ahead of them.
Be a model of transparent behavior.
"Do as I say, not as I do" should never be your motto when it comes to teaching your children about money. Instead, model the behavior you'd like to teach them by having your own financial house in order and being transparent about it. From a young age, teach your kids that everyone makes economic decisions on a constant basis.
For example, before making a big purchase, compare the options out loud with your kids and weigh the benefits of spending each dollar:
"We could spend a little more on the Volvo, and get the advantage of its superior safety record. On the other hand, the research I've done shows that BMW's maintenance record is better so it would cost us less in the long run."I asked my own daughter what her experience was like, and I was pleased to hear that she felt her parents were clear and transparent about money at every opportunity. "Before we made a big family purchase," she told me, "You always compared the choices out loud for us, and why each would be worth it, or not."Show—don't just tell—your children that there are consequences to every financial choice you make. Of course, you'll want to do this thoughtfully, and not in a way that instills a sense of hand-wringing anxiety in them.
Teach them how to budget.
Teach your kids how to budget from an early age by entrusting them with their own money. A lot of parents give their children an allowance—61%, according to the American Institute of Certified Public Accountants—but not every parent teaches their child how to use that allowance responsibly.Even a child as young as five can grasp the concept of wise spending. Give her an allowance, but then oversee how she spends it—allowing her some freedom to make her own choices:"We're going into this toy store. You can spend $5 however you want."

But don't just stop there. Take the time to discuss prices with her and help her come to an assisted decision that she'll feel good about.

As your kids get older, teach them real budgeting skills. When they go off to college, for example, help them plan how they will spend money each month. Whether you're giving them an allowance, or they are spending savings, or perhaps even working part-time while in school, they can start to practice wise spending now.

Inspire them to save for something big.
At a certain age, it's time to open a savings or investment account with a goal in mind: an expensive electronic device, a first car, an event they are excited about. Incent them strongly to save by matching the funds they deposit themselves.I've found that the most successful method of doing this is to be very generous in the "interest rate" you apply: matching them at least 100% for every dollar they deposit. Kids need motivation to save and to deny the strong pull of instant gratification. Teach them the basic concept of savings and interest, and this principle will stick.
Share your own up-and-down experiences.
You don't necessarily have to tell a 7-year-old how much mommy or daddy makes a year, but to a certain extent, you can share your experiences around money openly:"Dad is watching his money right now, because we're saving for a new family car." "Mom worked hard and did well at work this year; we have a Christmas bonus to spend on a fun family vacation."

By sharing both your positive and negative experiences around money, you model for your children the idea of responsibility—and also the idea of economic flux, a concept they should be prepared for in life.

Remind them that your money is your money.
The epidemic of teen affluenza is breeding a lot of kids who don't understand the difference between their money and their parents'. Make sure it's clear that the money they're living off of right now is your money. If your 16-year-old drives your car all the time, be sure he knows that it's still your car, and that you are letting him drive it.
One day, your child will need his own money. Perhaps your goal is to set your offspring up for a lifetime of financial security, but there's no way of knowing what's going to happen in the future—either with your child's life or with the general economy. Responsible parenting means preparing your children for a life of financial independence.
We all have the best intentions, but parenting is challenging. It might sound miserly to create such strong financial boundaries for your children when they are young, but doing so will give them a sense of ownership about their lives later on.
Financial responsibility is not something they teach in schools these days, so it's up to us parents to teach it, and teach it well.